The Truth vs Feeling Good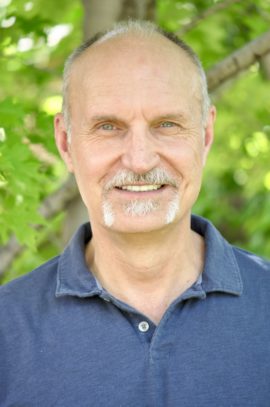 I started this ministry 16 years ago and it has been the greatest joy of my life.  The power of God's love and presence on the weekends is amazing and I am immensely grateful for the impact He has had on so many people.  The weekends have also been my greatest avenue for personal growth. Over the years, through the ministry I have been confronted with my own weakness and brokenness.  In fact, the ministry's emphasis on embracing our brokenness stems from my own awareness of how deeply broken I am and thus how much all of us are.  On many occasions I have publicly admitted that I have blown it by being too demanding and insensitive, particularly with the way I have engaged some of the men and women who staff our weekends.  In short, I have not always led well and with maturity, but rather through my false selves attempting to cover my brokenness and all that it entails.
Last year, my brokenness and false selves showed up in a significant way as I became defensive upon receipt of some critiques and judgments.  The dynamics of the situation touched some very deep wounds, of which I was not conscious at the time. I did not respond from an anchored and centered place in God, but rather from the hurt I was feeling and consequently my desire to protect and defend myself – to make myself "feel better."  All of this was unnecessary. I did not heed the inner call to "love the truth," but rather plowed ahead, and in some cases created pain for others.  Isn't that what we typically do, is spread our pain around when we are not aware of another path and by grace choose it?
What I had known about over the years – my imperfections and immaturity – reached a different level of awareness as I entered into a period of discouragement and depression.  My prayers during this time consisted of me saying to God, "Save me from my thoughts. Save me from the stories I am telling myself. Save me from my feelings.  Save me from the Evil One."  It was a fight, and I felt a desperate need to meet God.  The Friday before Christmas I was driving through Southern Colorado and Jesus' words came to mind: "I tell you, unless a grain of wheat falls to the ground and dies, it remains alone.  But if it dies, it bears much fruit."  I heard the call to die and I remember crying out to God, "Strip me bare."
By grace, I stepped back into my truest self – who loves the truth more than feeling good – and I experienced a deeper awareness of the ways in which I have negatively impacted others. I felt the grief and sorrow of it.  The truth, as it was sinking in, began to lead me toward freedom.  I had been praying, "God I need to know your presence, your love and your joy."
At the same time that I was being "stripped bare" I was experiencing a connection to God's love in ways I have not known before.  Not only am I Broken, but I am Beloved.  Embracing the truth released a torrent of love.  Love covers everything.  Me. You. Everything about us.  Love covers our shame, our guilt, our weakness, our immaturity, our failings and powerfully enables us to receive God's presence and to offer love to others in a deeper way.
To love the truth is to love the presence of God.
To hide from the truth is to lean into one's self for protection to find solace – to feel better.  And, we do this in so many ways.  For me it was being defensive and making judgments.  This is the grain of wheat that does not die.  It remains alone.  The illusion of safety.  To not love the truth is to be alone with one's self.
To enter into the presence of God can be a terrifying thing if we cling to our illusions because Our Father bids us to come stripped bare – empty, making space for an outpouring of love that covers everything and everyone.  I have said for years, "You can't take someone where you haven't gone yourself."  This took on new meaning for me.  Experiencing the love of God brought freedom from the hurt – most of which had nothing to do with any recent events – and an awareness of God's love for me and others.  As much as I regret all of the circumstances and my actions in recent months, I am thankful beyond words for the revelation of God's transforming love.
While I do have a core value "to love the truth more than I love feeling good" – and this is my truest self, the new creation – it oftentimes takes a while to actually say "Yes" to God's presence, which is Truth and Love.  There will no doubt be more tests in the years to come, but my hope is not in me and this "core value" but it is in the One who gives grace to pursue His presence, even unto death.