COUPLES AT THE CROSS RETREATS
Couples at the Cross Christian Marriage Intensive (Retreat)
Couples at the Cross is a dynamic and intensive experiential weekend for engaged and married couples. If you long to strengthen your marriage, gain solid tools to deepen your connection and grow in intimacy, this is a weekend for you. 
At the foot of the Cross, we are established in love – a love that strengthens us to face our fears and invites us to step closer to our spouse, rather than withdrawing or engaging in unhealthy  interaction or damaging behaviors. Living out of your truest self – the new creation in Christ – liberates you to own your reality and live in the strength, compassion and joy that God has called you to. Anchored in God's love, you become free to love extravagantly, and increasingly equipped to navigate the ups and downs that come in every relationship.
NOTE: The Couples Weekend is not a typical "retreat." This is an intensive intentionally designed to help each individual and couple do deep work to promote personal and relational wholeness and unity. Please come rested and open to trust the process.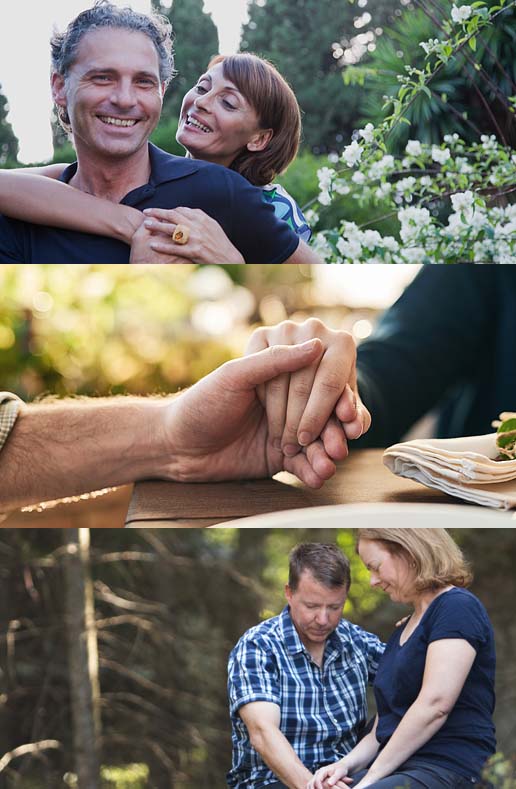 TESTIMONIALS
Go! Just go! Open your heart to the possibility that your relationship can be better, maybe better than ever. Be open and trust the processes. It works!
— Ellie, Northville, MI
READ MORE