WOMEN AT THE CROSS RETREATS
Women at the Cross is an experiential spiritual retreat designed to encourage participants to discover who they are as women created in the image of Christ.  The retreat offers an opportunity to experience Jesus Christ, and His love and power and to grow in relationship to Him.
Women at the Cross weekend retreats are led by a team of women, alumni of The Cross Ministry program, who volunteer to serve other women on their journey of transformation and renewal.
Download the Women At The Cross Brochure and share it with a friend.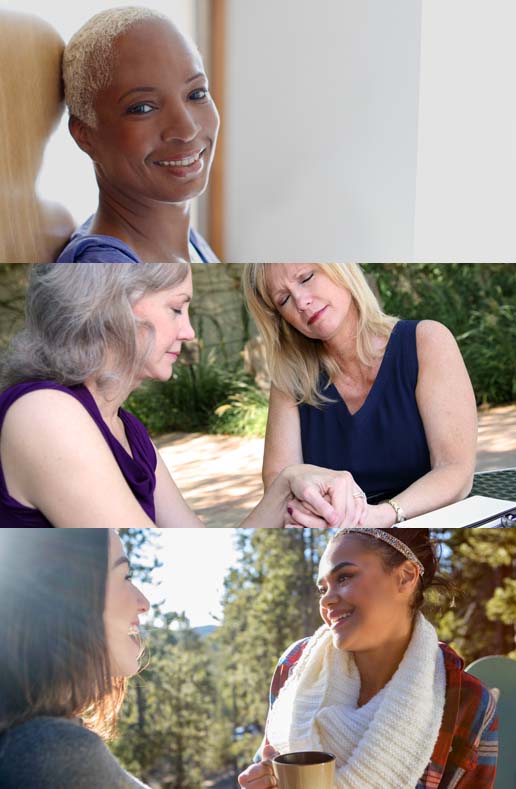 TESTIMONIALS
I attended Women at the Cross in April of 2012.  I was living in a shell, hiding from everyone and everything, including God. I came home from that weekend with answers about who I am to God, ways to identify the lies I was telling myself and believing about myself and tools to help heal some of the relationships within my family. I am often amazed at the transformation that has taken place in me over the last three years.
— Jessica, Orlando
READ MORE TESTIMONIALS OF LIFE-CHANGE AT CROSS MINISTRY RETREATS
TESTIMONIALS
I attended Women at the Cross in April of 2012.  I was living in a shell, hiding from everyone and everything, including God. I came home from that weekend with answers about who I am to God, ways to identify the lies I was telling myself and believing about myself and tools to help heal some of the relationships within my family. I am often amazed at the transformation that has taken place in me over the last three years.
— Jessica, Orlando
READ MORE