The Cross Ministry Group Leadership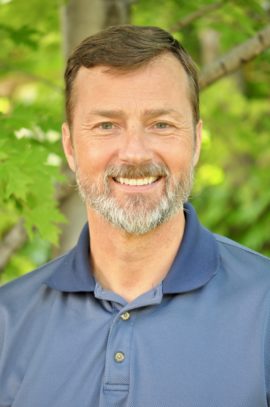 Rob Gibson
Executive Director (rob@crossmg.org)
Rob Gibson, M.Div, CPAP received a Masters of Divinity in Pastoral Care from Southern Seminary in 2005 and serves as our Executive Director and provides private soul care services and coaching. He is a Pastoral Sex Addiction Professional and Enneagram Coach. He previously pastored for 20 years in Georgia and Kentucky.
 Rob has a previous life in banking and business in Atlanta and Denver prior to  full-time ministry. He received a BBA in Finance and Management from St. Bonaventure University in 1984. He has been married to Margaret for 34 years, and they have two grown children, Christopher (Allison) and Sydney (Alec). Margaret and Rob love snow skiing, travel, hiking in the Rockies, though Rob often has to ride his motorcycle alone.
 His passion is helping people find freedom, healing, and wholeness in Christ, and to journey with others to more fully live into the joy found in authentic connection to God's power and love in community.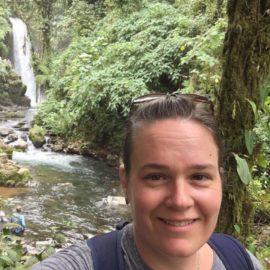 Jessica Dennis
Financial Administrator (jessica@crossmg.org)
Jessica attended Women at the Cross in April of 2012, and began working for The Cross Ministry Group in 2015. She took a one year sabbatical to live in Costa Rica to learn Spanish beginning in August of 2017, and started working again in June of 2018.
She lives with her adult son, Nick, and their dog Maddie.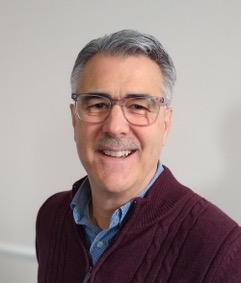 Jon Cyrus
Regional Coordinator for Men at the Cross-Kentucky (jonc@crossmg.org)
After multiple invitations from a very persistent friend, I attended a Men At The Cross weekend retreat in 2011. The experience was unique and powerful. However, it has been the ongoing connections with authentic men through staffing retreats and a weekly "Redemption Group" that have made the most significant impact. Through these connections I have experienced God's grace at a deeper level than ever before. Many years of theological study prepared me well to preach and teach the Bible. Yet, it left me disconnected from my heart and longing to experience the love and power of Jesus. The Cross Ministry Group community has been a remarkable catalyst for support and growth on my journey with Christ.
In 2006 I graduated from The Southern Baptist Theological Seminary with an MDiv. I have been the pastor of First Baptist Church of Prospect since 2005. Prior to moving to Louisville, KY for seminary I had a career in higher education and sales in my home state of West Virginia. I have been married to Lisa since 1994 and we are proud parents of three daughters.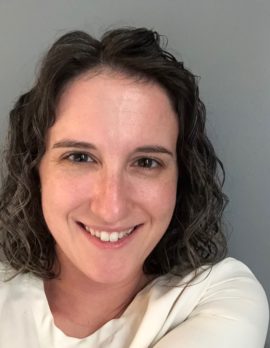 Stefanie Peters
Regional Coordinator for Women at the Cross- East Coast (stefanie@crossmg.org)
Stefanie has staffed Women at the Cross weekends for six years, beginning when she attended in April 2013. She had the pleasure of working with Sharon and Bob to bring The Cross Ministry Group to the East Coast three years ago, and to serve as Weekend Leader at all of the East Coast WATC weekends thus far.
She is so thankful for the way God works through this ministry to change how she shows up in life, and to help her face the burdens of anxiety, shame, and grief she used to carry. Friends who have known her a long time say that she's unrecognizable now compared to who she used to be! There is freedom and joy in pressing into growth.
Stefanie has lived in New York City for almost ten years, where she works as a book editor at a publishing company and sees Shakespeare performed as often as I can.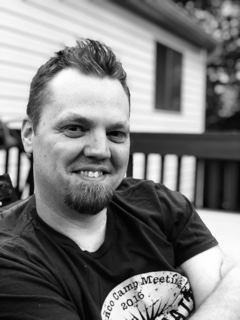 Jon Douglass
Regional Coordinator for Men at the Cross-East Coast (jond@crossmg.org)
Jonathan Douglass had been a professional counselor for seven years when a friend suggested attending a MATC weekend would be "his kind of thing". He attended in New York in 2016 and immediately fell in love with the process. He experienced a connection with God and others on the weekend that was profound and continues to happen for him each and every weekend. Few other things in his life have served to aid his growth spiritually, mentally, emotionally and even professionally in as significant a way as MATC. He is passionate about telling others about the ministry and delights in sharing in the joy and freedom of those who attend their first weekend. 
Jonathan and Annie have been married 20 years, have three children, and live in Egg Harbor Township, NJ. Jon operates a private counseling practice. He has an Masters in Professional Counseling from Liberty University. 
Gail Breidenstein
Regional Coordinator for Women at the Cross - Colorado (gail@crossmg.org)
Gail attended Women at the Cross in 2014, quite hesitant about attending just another "Christian Women's Retreat".  What she experienced was a weekend that stretched and challenged her beyond her expectations.  Finding a community of women, willing to risk being seen for who they truly are. Hearing women say "I have never shared this part of my story with another person", inspired her to serve with Cross Ministry. She appreciates the opportunity to help create a safe environment that challenges women in their own growth while embracing their humanity.
In December 2021 she and her husband Jay, will celebrate her 40th wedding anniversary. They have 3 daughters and 5 grandchildren. She has an Associate Degree in Practical Theology.  For the last 20 years she has worked remotely for Ambassador Translating. Gail has been a foster parent and served as a CASA for a number of years. A native of Colorado, she enjoys outdoor activities in the mountains.
​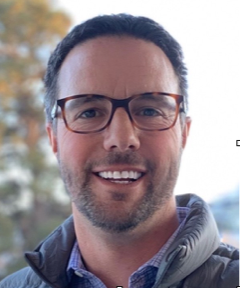 Justin Mouttet
Regional Coordinator for Men at the Cross-Colorado (justin@crossmg.org)
Justin attended the Men at the Cross weekend in February of 2008 and has staffed over 30 weekends since. He has
also participated in a weekly R-group for more than a decade and has co-led about 12 sessions of the 8-week follow-up groups provided for attendees after the weekend. He has worked as a teacher, pastor, ministry leader, and camp director for most of the last 20 years with a season of work in commercial real estate mixed in. Justin has worked on a volunteer basis to train leaders in all aspects of Men at the Cross and is excited to continue building a community of service and managing MATC weekends as regional coordinator. He has been married to Jen for 22 years and has three children, Andrew (16), Avery (14) and Violet (8). He enjoys hiking and camping in the mountains, martial arts, shooting, and reading.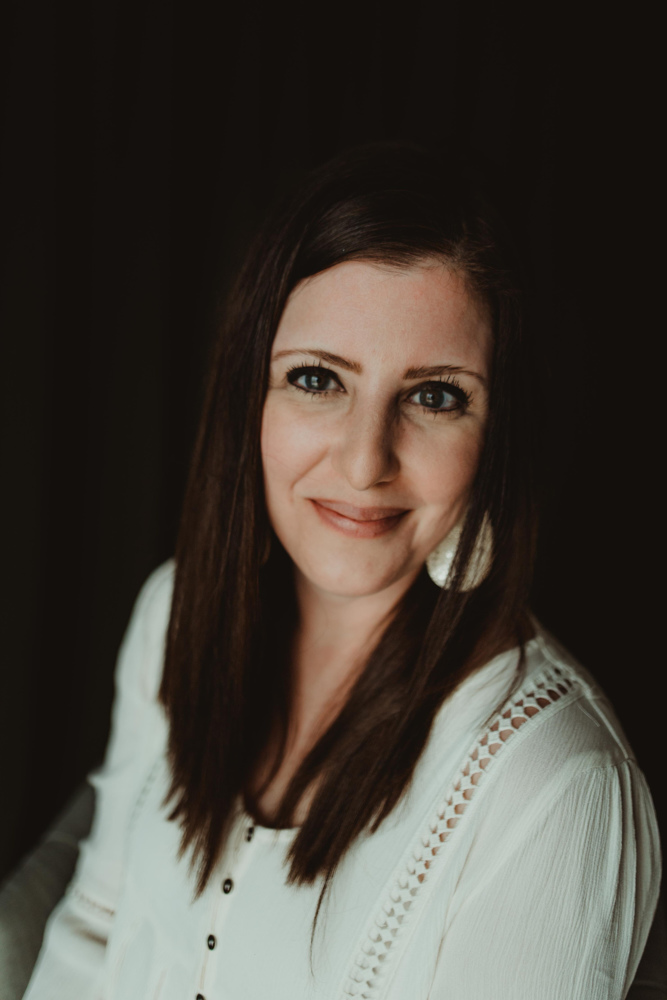 Melissa Stillman
Event Coordinator (melissa@crossmg.org)
Melissa attended the very first Women at the Cross in the Fall of 2007 and has been involved with the ministry in various capacities through the years. She has been so grateful for the support Men/Women and Couples at the cross has provided to her family and marriage and credits the work God has done through the ministry for giving her tools to navigate friendship, marriage and motherhood. Melissa started as our Event Coordinator in the Spring of 2021.
When she is not working for the ministry she also works as a Registered Dietitian at a local hospital and is mom to two kids, Avery (11), Luke (8) and their fur baby Mabel. She and her husband, Steven Stillman, also serve in leading our Couples at the Cross events. You can almost always find Melissa with a book or a cup of coffee in her hand!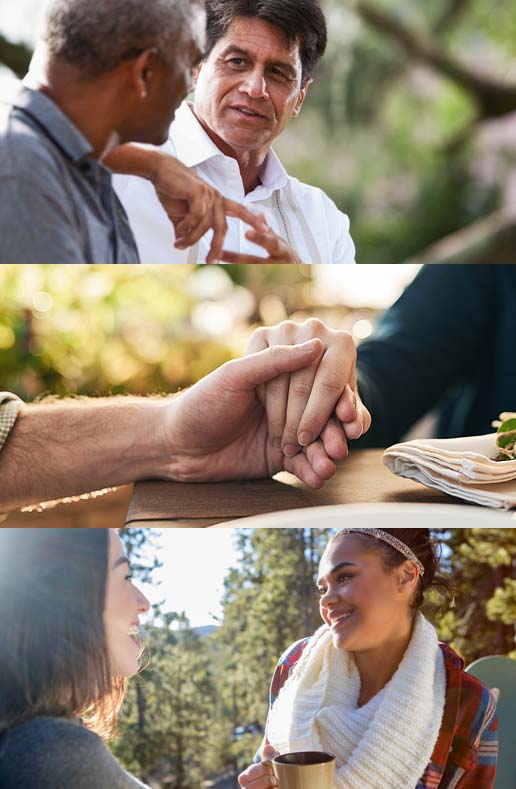 TESTIMONIALS
I attended Women at the Cross in April of 2012. I was living in a shell, hiding from everyone and everything, including God. I came home from that weekend with answers about who I am to God, ways to identify the lies I was telling myself and believing about myself and tools to help heal some of the relationships within my family. I am often amazed at the transformation that has taken place in me over the last three years.
— Jessica, Orlando
READ MORE TESTIMONIALS OF LIFE-CHANGE AT CROSS MINISTRY RETREATS
TESTIMONIALS
I attended Women at the Cross in April of 2012. I was living in a shell, hiding from everyone and everything, including God. I came home from that weekend with answers about who I am to God, ways to identify the lies I was telling myself and believing about myself and tools to help heal some of the relationships within my family. I am often amazed at the transformation that has taken place in me over the last three years.
— Jessica, Orlando
READ MORE