The Cross Ministry Group Leadership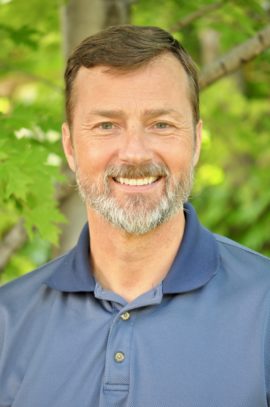 Rob Gibson
Executive Director
Rob Gibson, M.Div, CPAP received a Masters of Divinity in Pastoral Care from Southern Seminary in 2005 and serves as our Executive Director and provides private soul care services and coaching. He is a Pastoral Sex Addiction Professional and Enneagram Coach. He previously pastored for 20 years in Georgia and Kentucky.
Rob has a previous life in banking and business in Atlanta and Denver prior to  full-time ministry. He received a BBA in Finance and Management from St. Bonaventure University in 1984. He has been married to Margaret for 34 years, and they have two grown children, Christopher (Allison) and Sydney (Alec). Margaret and Rob love snow skiing, travel, hiking in the Rockies, though Rob often has to ride his motorcycle alone. 
His passion is helping people find freedom, healing, and wholeness in Christ, and to journey with others to more fully live into the joy found in authentic connection to God's power and love in community.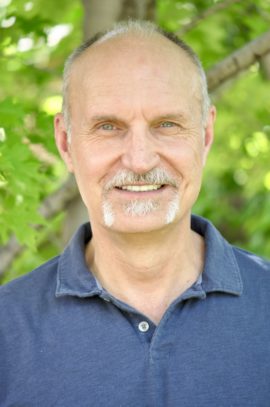 Bob Hudson
Founder and Creative Director – The Cross Ministry Group
Bob is the founder of The Cross Ministry Group and creator of the Men at the Cross and Women at the Cross weekend retreats.
He is also the creator of several seminars for men and women – Living in Truth, Breaking Down the Walls and a series of seminars dealing with loving God with all of our Heart, Soul, Mind and Strength.
Bob has a Master of Divinity from Gordon-Conwell Theological Seminary in South Hamilton, Massachusetts and Master of Arts in Counseling from Denver Seminary in Denver, Colorado.
His passion is to join with others in creating opportunities for people to more fully live out their new selves in Christ and to experience the freedom that comes from God's grace and truth.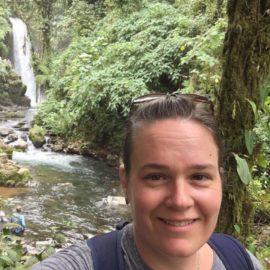 Jessica Dennis
Financial Administrator
Jessica attended Women at the Cross in April of 2012, and began working for The Cross Ministry Group in 2015. She took a one year sabbatical to live in Costa Rica to learn Spanish beginning in August of 2017, and started working again in June of 2018.
She lives with her adult son, Nick, and their dog Maddie.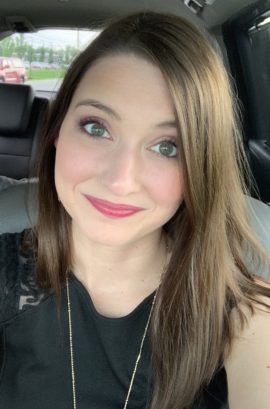 Sharla Goings
Regional Coordinator - Kentucky
Nine years ago, Sharla took a risk and attended a weekend she knew would stretch and challenge her. What she didn't know was that she would experience a tender and compassionate God. She expected to be challenged to change her sinful ways, but what she got was a different kind of challenge, a Jesus challenge. It was a call to love others, not out of fear of condemnation, but out of a deep knowing that she, herself is fully, wholly, wonderfully loved and worthy. It was radical thinking. It was the Gospel displayed.
She thanks God for that Women at the Cross weekend so often, and is honored to step into this new role of service to a ministry she loves so dearly. She's watched women's lives be transformed by the Spirit's power through Women at the Cross in her 9 years of staffing and leading, and looks forward to seeing God show off His love more and more.
Sharla lives in Louisville, Kentucky, with her husband, Jordan, and two children, Ruby and Theo. She spends her time laughing with friends, enjoying being a self proclaimed foodie, and reading page-turner fiction.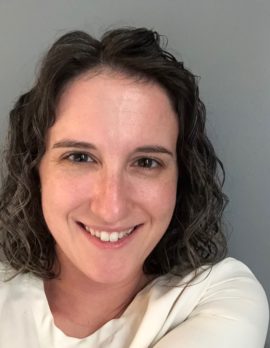 Stefanie Peters
Regional Coordinator- East Coast
Stefanie has staffed Women at the Cross weekends for six years, beginning when she attended in April 2013. She had the pleasure of working with Sharon and Bob to bring The Cross Ministry Group to the East Coast three years ago, and to serve as Weekend Leader at all of the East Coast WATC weekends thus far.
She is so thankful for the way God works through this ministry to change how she shows up in life, and to help her face the burdens of anxiety, shame, and grief she used to carry. Friends who have known her a long time say that she's unrecognizable now compared to who she used to be! There is freedom and joy in pressing into growth.
Stefanie has lived in New York City for almost ten years, where she works as a book editor at a publishing company and sees Shakespeare performed as often as I can.
Gail Breidenstein
Regional Coordinator - Colorado
Gail attended Women at the Cross in 2014, quite hesitant about attending just another "Christian Women's Retreat".  What she experienced was a weekend that stretched and challenged her beyond her expectations.  Finding a community of women, willing to risk being seen for who they truly are. Hearing women say "I have never shared this part of my story with another person", inspired her to serve with Cross Ministry. She appreciates the opportunity to help create a safe environment that challenges women in their own growth while embracing their humanity.  
In December 2021 she and her husband Jay, will celebrate her 40th wedding anniversary. They have 3 daughters and 5 grandchildren. She has an Associate Degree in Practical Theology.  For the last 20 years she has worked remotely for Ambassador Translating. Gail has been a foster parent and served as a CASA for a number of years. A native of Colorado, she enjoys outdoor activities in the mountains.    
​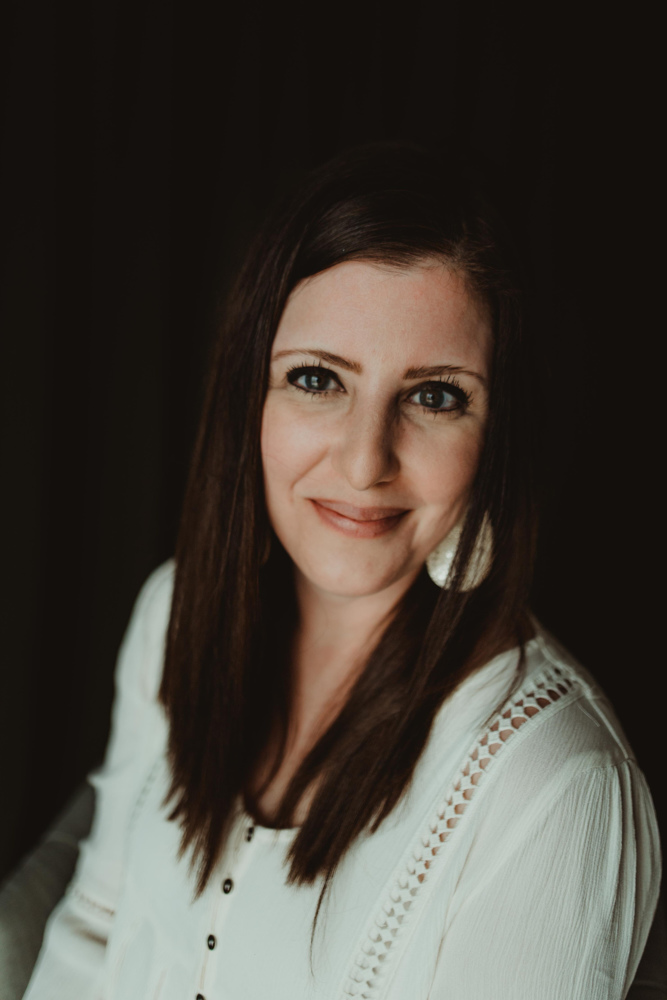 Melissa Stillman
Event Coordinator
Melissa attended the very first Women at the Cross in the Fall of 2007 and has been involved with the ministry in various capacities through the years. She has been so grateful for the support Men/Women and Couples at the cross has provided to her family and marriage and credits the work God has done through the ministry for giving her tools to navigate friendship, marriage and motherhood. Melissa started as our Event Coordinator in the Spring of 2021. 
When she is not working for the ministry she also works as a Registered Dietitian at a local hospital and is mom to two kids, Avery (11), Luke (8) and their fur baby Mabel. She and her husband, Steven Stillman, also serve in leading our Couples at the Cross events. You can almost always find Melissa with a book or a cup of coffee in her hand!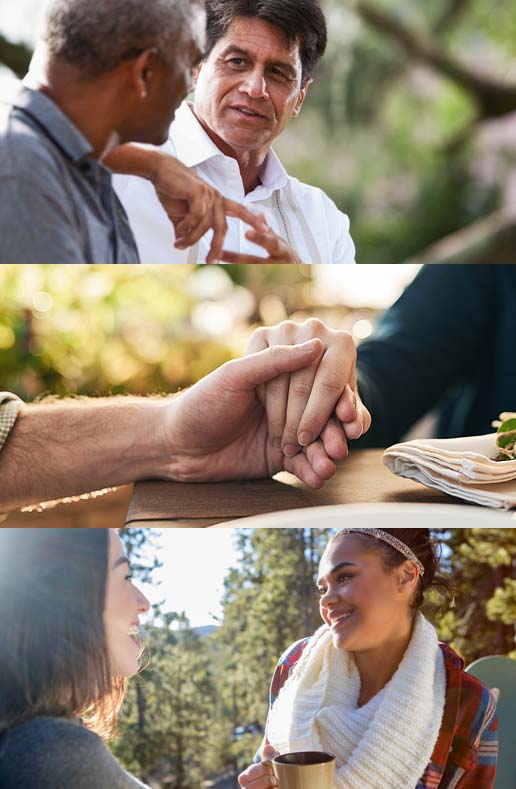 TESTIMONIALS
I attended Women at the Cross in April of 2012. I was living in a shell, hiding from everyone and everything, including God. I came home from that weekend with answers about who I am to God, ways to identify the lies I was telling myself and believing about myself and tools to help heal some of the relationships within my family. I am often amazed at the transformation that has taken place in me over the last three years.
— Jessica, Orlando
READ MORE TESTIMONIALS OF LIFE-CHANGE AT CROSS MINISTRY RETREATS
TESTIMONIALS
I attended Women at the Cross in April of 2012. I was living in a shell, hiding from everyone and everything, including God. I came home from that weekend with answers about who I am to God, ways to identify the lies I was telling myself and believing about myself and tools to help heal some of the relationships within my family. I am often amazed at the transformation that has taken place in me over the last three years.
— Jessica, Orlando
READ MORE