Men's Journey into Elderhood
"The Men's Journey into Elderhood" is designed to call forth the elder presence within you for the sake of your family, community and the world. Most of us have not been mentored by our elders. The consequence is that we are not confident and empowered to manifest an "elder presence." A common question is: "What does it mean to be an elder and how do I become a mature elder in life?" There is a part of us that yearns for these answers so that we are fully engaged in our purpose in this latter stage of life. Do you hunger for this?  Click the link below for more information, and to register.
Men's Journey into Elderhood: January 17-19, 2020 Monument, Colorado — registration closed.  To be placed on a waiting list, please contact jessica@crossmg.org.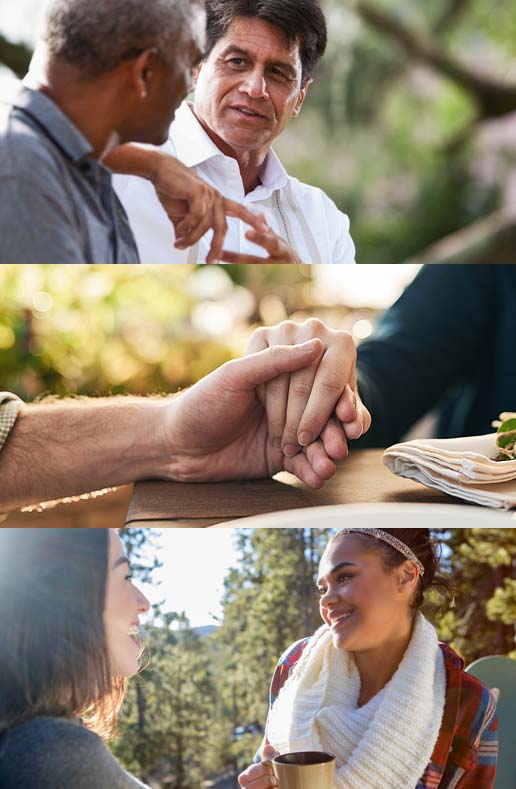 TESTIMONIALS
Go! Just go! Open your heart to the possibility that your relationship can be better, maybe better than ever. Be open and trust the processes. It works!
— Ellie, Northville, MI
READ MORE