Transformative Events:
The Journey Deeper Weekend
Come and join us for
The Journey Deeper
into what God began in your Men at the Cross or Women at the Cross experience.  Explore and Experience:
A greater understanding of the keys to transformation in Christ
Employ practical tools for transformation leading us into the powerful presence of God
Discover how to meet God more fully and faithfully in the everyday challenges of life
Identify and experience growth around what blocks you from deeper connection to God and others
Growth in intentionality to enrich your joy.
The Journey into Elderhood Weekend (Men 50+)



This event is open to all men who are 50 years of age and older, previously attending Men at the Cross is not a requirement.
"The Men's Journey into Elderhood" is designed to call forth the elder presence within you for the sake of your family, community and the world.  Most of us have not been mentored by our elders.  The consequence is that we are not confident and empowered to manifest an "elder presence."  A common question is: "What does it mean to be an elder and how do I become a mature elder in life?"  There is a part of us that yearns for these answers so that we are fully engaged in our purpose in this latter stage of life.  Do you hunger for this?
Without the mature elder presence in the world, younger people in our sphere of influence are not shown the way to maturity.  The world needs mature men who are anchored in their identity and who have clarity about what they have to offer to their world.  Would you like to have a vision for what this means for you?
Our goal  for this journey is:
To ignite a vision within for who we are as older men
To help bring to maturity the older men in our community
To honor and encourage them
To inspire them to impact the world around them with their presence.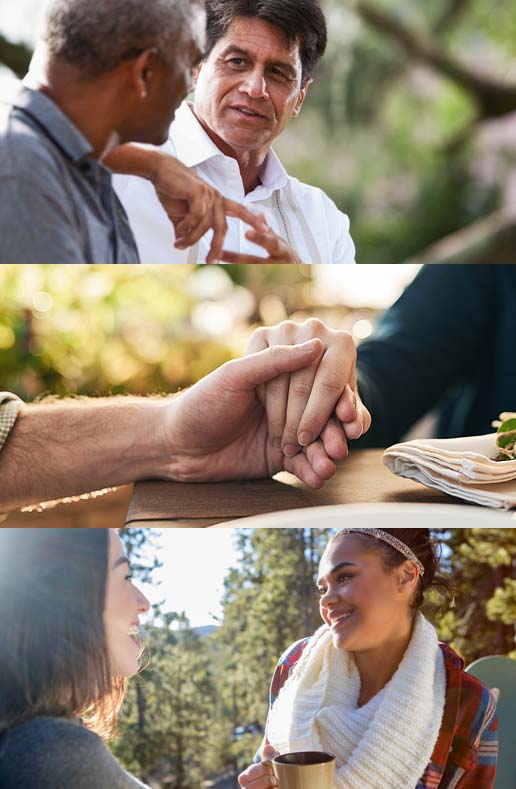 TESTIMONIALS
Go! Just go! Open your heart to the possibility that your relationship can be better, maybe better than ever. Be open and trust the processes. It works!
— Ellie, Northville, MI
READ MORE