UPCOMING COUPLE'S RETREATS
Upcoming Marriage Retreat Weekends
Couples at the Cross hosts 2 weekend retreats annually, in the west and central regions. These are opportunities for married or engaged couples to apply God's truth to their marriage in a setting that offers support from other Christian couples.
Those who have completed the Couples at the Cross marriage retreat are invited to continue their spiritual growth and the development of their marriage bond by attending alumni events. We invite retreat alumni to continue their involvement in the program by volunteering for subsequent Couples at the Cross retreats.
The Schedule
The couples' retreat weekends begin at 2 p.m. on Friday and ends around 2 p.m. on Sunday. The cost of the retreat includes lodging, dinner on Friday, 3 full meals on Saturday, breakfast and lunch on Sunday.
Couples at the Cross Central – Mt. St. Francis Center for Spirituality, Mt. St. Francis, IN July 21-23, 2023.
Couples at the Cross West – Ponderosa Retreat Center, Larkspur, CO November 3-5, 2023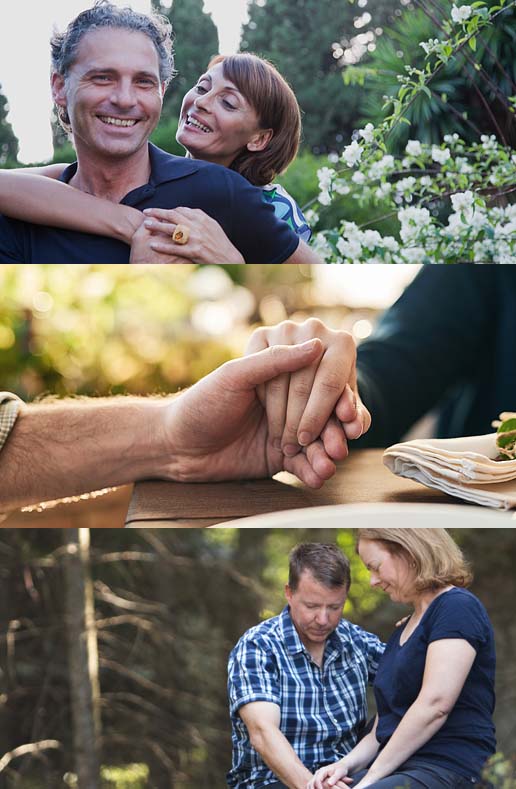 TESTIMONIALS
I was impacted heavily by all the new things I learned about my husband that, because of God's grace, I was able to hear for the first time. This weekend provided SPACE and TIME to listen to him in a new way and for him to hear me too.
— Julia, Denver, CO
READ MORE TESTIMONIALS OF LIFE-CHANGE AT CROSS MINISTRY RETREATS
TESTIMONIALS
I was impacted heavily by all the new things I learned about my husband that, because of God's grace, I was able to hear for the first time. This weekend provided SPACE and TIME to listen to him in a new way and for him to hear me too.
— Julia, Denver, CO
READ MORE