MEN AT THE CROSS RETREATS
The first Men at the Cross weekend retreat was held in Denver in 2003. Since that time, men from across the United States have come together to experience this unique encounter with God and other Christian men.
Men at the Cross is an intensive, experiential men's weekend designed for men who desire to grow in depth in their relationship with God, their families, and others. It is designed to provide a men's weekend retreat experience that goes deeper than just head knowledge.
The follow-up Alumni Events and resources provided online are an integral part of anchoring the impact of the weekend into the hearts of the men who attend.
Perhaps this weekend is for you or someone you know. Download our Men at the Cross Brochure to share with a friend.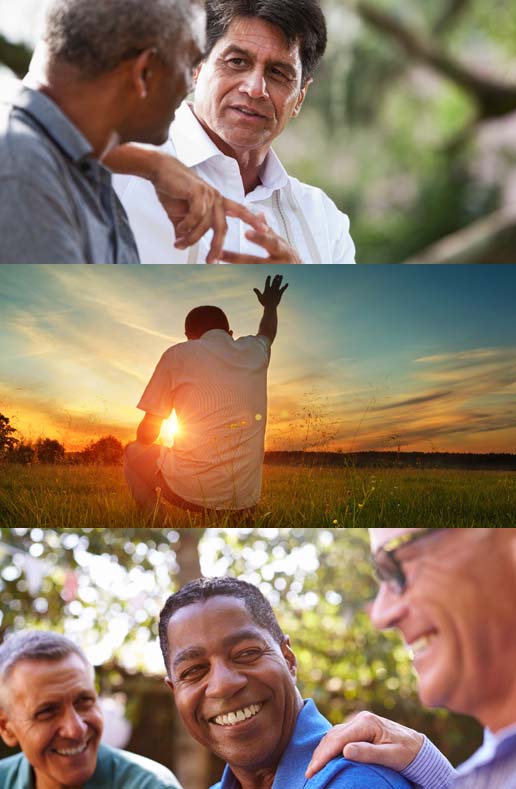 TESTIMONIALS
I didn't personally feel like coming to this weekend even though I was invited and heard great things about it. This is because I have been involved and led multiple practical retreats like this. I came with an open heart and was totally blown away. The quality of this retreat is like nothing else I have experienced or been a part of. I was able to work on deep parts of my life/past/present in a safe environment with other men and now coming away from this I believe EVERY man should attend Men at the Cross!
— Evan, Colorado Springs, CO
READ MORE TESTIMONIALS OF LIFE-CHANGE AT CROSS MINISTRY RETREATS
TESTIMONIALS
I didn't personally feel like coming to this weekend even though I was invited and heard great things about it. This is because I have been involved and led multiple practical retreats like this. I came with an open heart and was totally blown away. The quality of this retreat is like nothing else I have experienced or been a part of. I was able to work on deep parts of my life/past/present in a safe environment with other men and now coming away from this I believe EVERY man should attend Men at the Cross!
— Evan, Colorado Springs, CO
READ MORE