ABOUT THE EXPERIENCE – WOMEN'S
What You Will Experience at Women at the Cross Christian Retreats
Those who attend a women's retreat hosted by Women at the Cross have an opportunity to take a deeper look at their own hearts and minds in the presence of God and other Christian women.
What to expect
to experience God's power and love in the context of community
to acquire a greater awareness of how you show up in life
to look at specific areas of growth in your life
to come away with tools to deepen your relationship with God and others
to anchor your identity in Christ
Why would you come?
to grow in intimacy with God
to experience freedom from past wounds and hurts that create destructive behaviors
to overcome the power of fear and shame
to identifying blocks to living out of God's grace
to obtain clarity of direction, growth in confidence, and authentic relationships
Whatever your reason for coming, it is welcome.
The Schedule:
Each retreat begins at 2:00 p.m. Friday and ends at 3 p.m. Sunday. The registration fee includes the cost of lodging and six meals – one meal on Friday evening, three meals on Saturday and two on Sunday. Please plan to eat prior to your arrival on Friday and check the FAQs for out-of-town travel information to ensure your travel plans work with the timing of the weekend. Late arrivals and early departures are not permitted.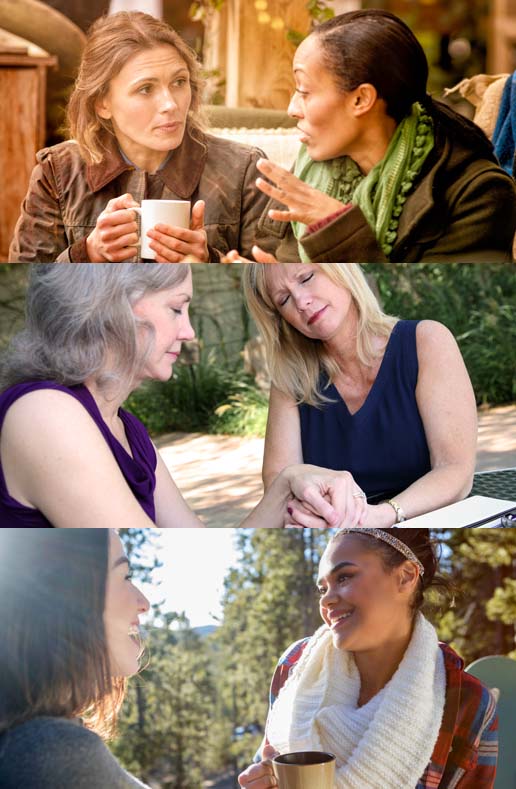 TESTIMONIALS
It has been a journey of epic proportions in a single weekend. No other weekend has impacted me as positively and powerfully. Never have I felt more safe, connected and on equal ground with a group of strangers before. What a beautiful gift I have been given
— Leilani, CO
READ MORE TESTIMONIALS OF LIFE-CHANGE AT CROSS MINISTRY RETREATS
TESTIMONIALS
It has been a journey of epic proportions in a single weekend. No other weekend has impacted me as positively and powerfully. Never have I felt more safe, connected and on equal ground with a group of strangers before. What a beautiful gift I have been given
— Leilani, CO
READ MORE