ABOUT THE EXPERIENCE – COUPLE'S
Marriage Retreats for Christian Couples
Couples at the Cross is a marriage retreat designed around the same principals as those employed by Men at the Cross and Women at the Cross retreats. Like the men's and women's retreats, the couple's retreat uses transformational experiences designed to set couples on a new path to a successful marriage.
What to expect
to enter more deeply into God's heart for you as a couple – anchored in love for one another
to be led through interactive experiences that draw you to an awareness of who your spouse is in Christ
to step closer to your spouse and overcome potential blocks to intimacy
to learn to love extravagantly and remain rooted in God's love as you navigate the ups and downs of married life together
Why would you come?
to see your spouse as the person God created him/her to be
to gain tools to grow in intimacy
to deepen an already healthy relationship
to strengthen a struggling relationship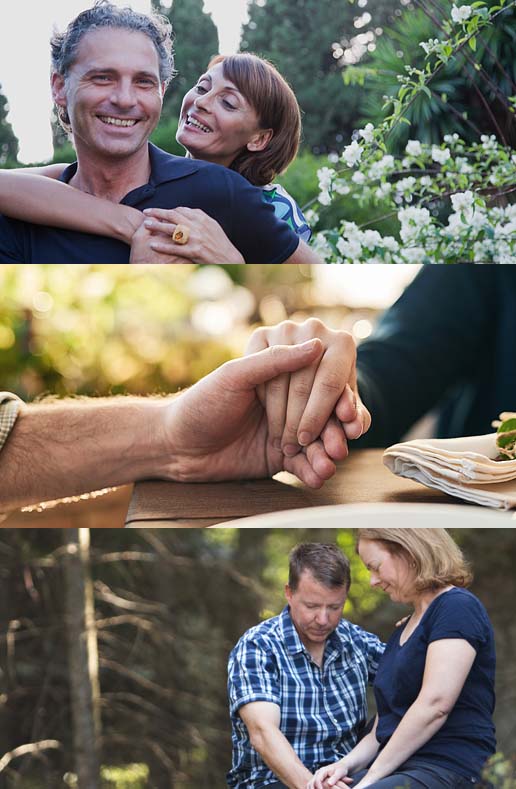 TESTIMONIALS
This retreat was impactful to our marriage. There were no lectures, but instead simplified explanations, personal testimonies, demonstrated examples, and activities that touched our specific needs and struggles. The embarrassment and apprehension that naturally built up at the beginning of the weekend quickly diminished as a safe and vulnerable environment was established. We were moved and excited in ways incomparable to other marriage retreats, as we finished the weekend.
— Lane, Greeley, CO
READ MORE TESTIMONIALS OF LIFE-CHANGE AT CROSS MINISTRY RETREATS
TESTIMONIALS
This retreat was impactful to our marriage. There were no lectures, but instead simplified explanations, personal testimonies, demonstrated examples, and activities that touched our specific needs and struggles. The embarrassment and apprehension that naturally built up at the beginning of the weekend quickly diminished as a safe and vulnerable environment was established. We were moved and excited in ways incomparable to other marriage retreats, as we finished the weekend.
— Lane, Greeley, CO
READ MORE