Upcoming Men at the Cross Retreats
Men at the Cross hosts 6 spiritual retreats each year. The locations for these transformative retreats include Colorado, Kentucky and New Jersey.
We offer participants practical tools for integrating the experience into their daily lives, including an 8-week follow up program for alumni and online resources. We also invite retreat alumni to continue their involvement in the program by volunteering for subsequent retreats.
The Schedule
Each men's weekend retreat begins at 6 p.m. on Friday and ends at 2 p.m. on Sunday. The fee includes the cost of lodging and five meals—three meals on Saturday and two on Sunday. Please plan to eat before your arrival on Friday.
Check the FAQs for out-of-town travel information to ensure that your travel plans work with the timing of the weekend. Late arrivals and early departures are not permitted.
Upcoming Dates
Men at the Cross East Coast – Huntersfield Retreat Center, Prattsville, NY, April 16-18, 2021
Men at the Cross Colorado, YMCA Camp Santa Maria, Grant, CO, April 30-May 2, 2021
Men at the Cross Colorado, YMCA Camp Santa Maria, Grant CO, September 10-12, 2021
Men at the Cross – KENTUCKY – Crossings Camp, Bagdad, KY – October 15-17, 2021
NOTE: Due to Covid-19, we must insist that only those who are healthy (no fever or symptoms of any illness) attend. Temperatures will be taken upon arrival. If you have been exposed to someone with COVID-19 within 14 days of an event and have not tested negative, please do not come. Practice heightened care and social distancing for 10-14 days before the weekend  Our weekends do not allow for social distancing and you will be in small groups with other men, eating together and in shared sleeping quarters. You may wear a mask on the weekend, though they are not required.  We will practice heightened hygiene measures. We understand there is an added risk in these unique times and we encourage you to follow your best judgment as to whether you attend or not, and take care of yourself.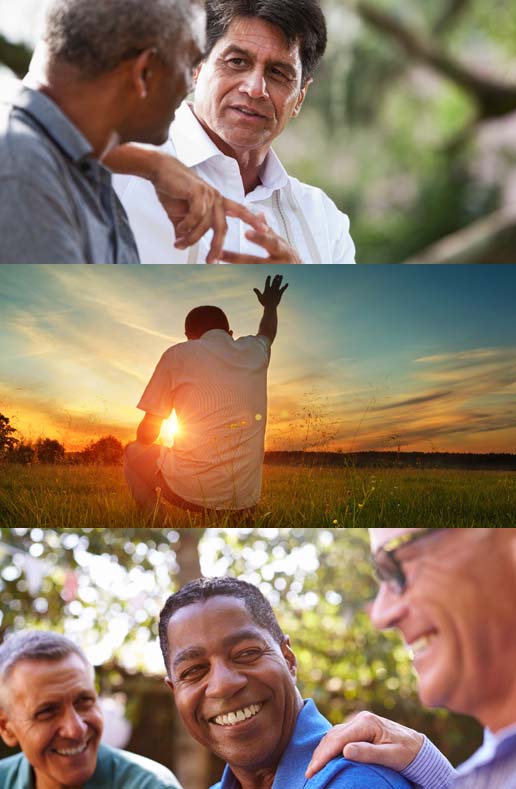 TESTIMONIALS
I would personally like to thank Men at the Cross Ministry for the growth that was experienced on my first MATC weekend. I was finally able to bring closure to areas in my life that prevented me from being the man God intended me to be and to begin accepting who I am as a beloved child of God. Without reservation, I would recommend this ministry as a means of deeper personal growth and love for our Lord Jesus.
— Darrell, Plano, TX
READ MORE TESTIMONIALS OF LIFE-CHANGE AT CROSS MINISTRY RETREATS
TESTIMONIALS
I would personally like to thank Men at the Cross Ministry for the growth that was experienced on my first MATC weekend. I was finally able to bring closure to areas in my life that prevented me from being the man God intended me to be and to begin accepting who I am as a beloved child of God. Without reservation, I would recommend this ministry as a means of deeper personal growth and love for our Lord Jesus.
— Darrell, Plano, TX
READ MORE