The Cross Ministry Group Leadership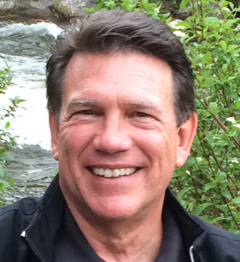 Len Crowley
Chairman of the Board
Len Crowley is the Founder of Forgiven Communities – advocating for biblical church purpose and practice.  He currently serves as the Director of 6:4PRESS and the National Gathering for The 6:4 Fellowship, a consortium of 2,500 pastors in North America advocating the leadership priority found in Acts 6:4, "prayer and the ministry of the word" (64fellowship.com).
During his nearly 40 years of Christian ministry Len has been the lead pastor of four churches, a Bible teacher, board member, and ministry director. He also co-founded Whole in One (designing multi-ethnic collaborations), has led PLI Global (worldwide, character-based leadership training), helped direct Counsel & Capital (a non-profit investment bank), and taught as a National Instructor with Walk Thru the Bible.
Len has been married to Linda for 41 years.  They reside in Monument, CO and have two children and 4 grandchildren.  Meghan and her husband, Kevin Armstrong, live in Ft. Collins, CO with their three daughters (8, 10, 12).  They are a part of Rooted, a college focused ministry. Evan and his wife, Bronwen, live in Split, Croatia with their daughter and are missionaries with Josiah Venture.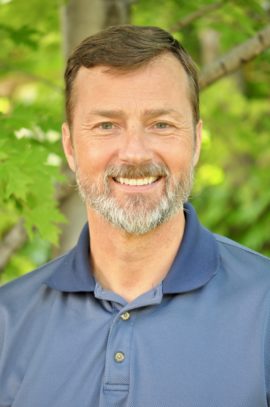 Rob Gibson
Executive Director
Rob Gibson, M.Div, CPAP received a Masters of Divinity in Pastoral Care from Southern Seminary in 2005 and serves as our Executive Director and provides private soul care services and coaching. He is a Pastoral Sex Addiction Professional and Enneagram Coach. He previously pastored for 20 years in Georgia and Kentucky.
 Rob has a previous life in banking and business in Atlanta and Denver prior to  full-time ministry. He received a BBA in Finance and Management from St. Bonaventure University in 1984. He has been married to Margaret for 34 years, and they have two grown children, Christopher (Allison) and Sydney (Alec). Margaret and Rob love snow skiing, travel, hiking in the Rockies, and riding his motorcycle.
 His passion is helping people find freedom, healing, and wholeness in Christ, and to journey with others to more fully live into the joy found in authentic connection to God's power and love in community.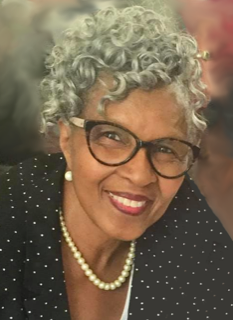 Shirley Christmon
Whether preaching, teaching or visiting nations around the world, Shirley Christmon crosses boundaries. She moves across denominational, cultural, racial and national lines to bring an expression of God's Kingdom to the individual. She longs to see people in every nation living freely in God's abundance.
Shirley is an ordained pastor whose lifework involves reaching and encouraging people right where they are at, no matter how desperate their situation may be. She faithfully prays for the larger world picture as well as for immediate needs. She often has an insightful word that by-passes the superficial and speaks directly to the heart.
Having been raised in an extended family of preachers and ministers she has a passion to also raise up the next generation to serve God whole-heartedly. She wants to impact lives with the gospel of salvation through faith in Jesus Christ, and to provide training in applying practical truth of the scriptures to everyday life. Her intent is to bring clear understanding to Hebrews 6:19, which describes our hope in God as a secure anchor for our soul. Shirley attended Women at the Cross October 2014 and had a life changing experience, she has had the pleasure of staffing seven times.
Shirley received her B.S. in Organizational Management in Christian Leadership and she has raised 2 sons, and 3 daughters, and now has 14 grandchildren and 12 great-grandchildren. Shirley enjoys collecting Depression glass, traveling, walking, and hiking in the Colorado Mountains. She lives in metro Denver where she has established a non-profit ministry named Anchored Life.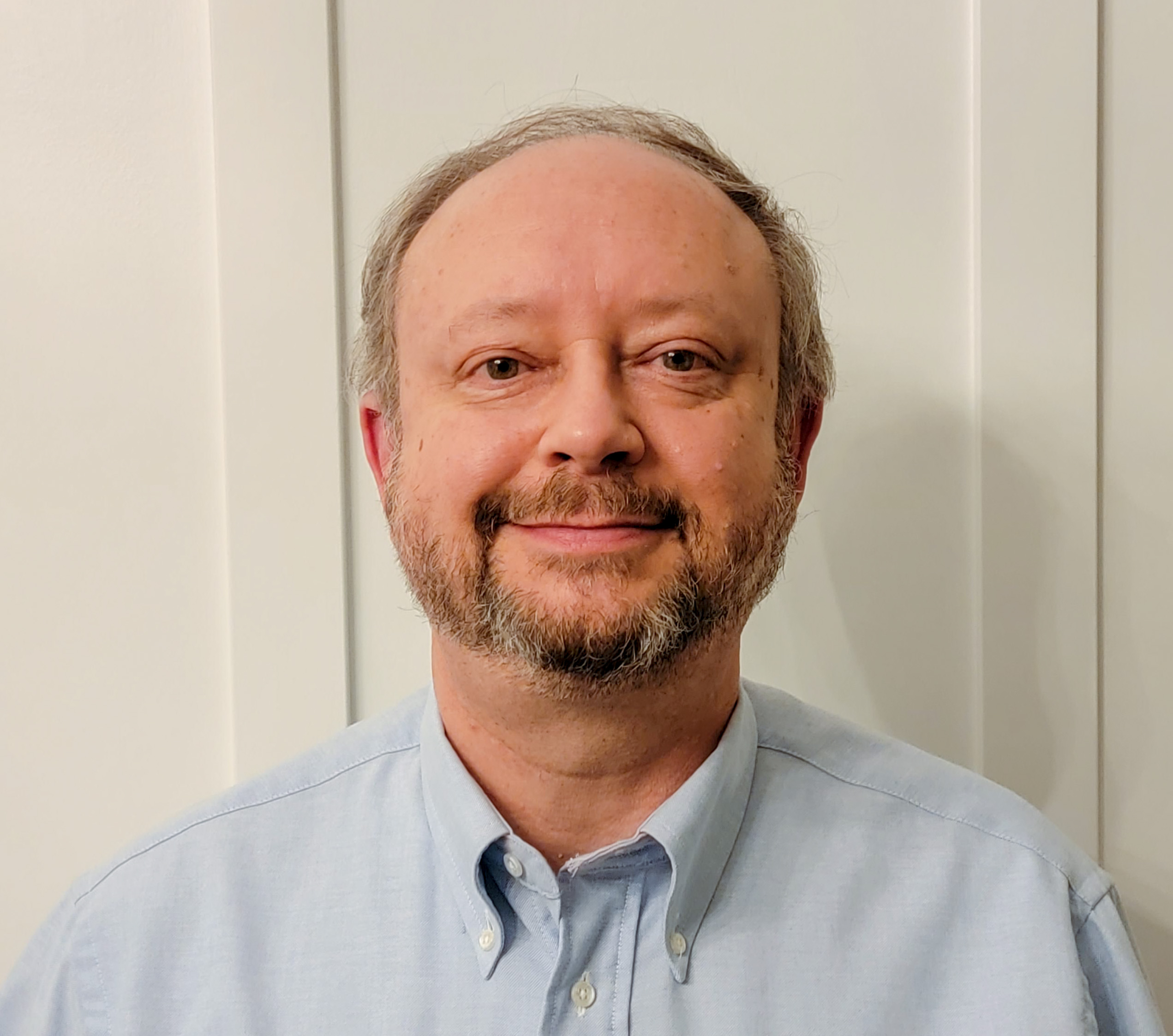 Bob Powell
Bob Powell has been a part of Cross Ministry Group since 2010 and is active with elders in our community, a weekly men's group, volunteer staffing on weekends, and mentoring.  His passion is seeing men and women find more freedom and joy in their life as they grow personally and spiritually.
Bob works in technology in the financial services industry and has also worked in manufacturing and city government, after completing an MBA from the University of Tennessee.  Before transitioning to the business world, Bob worked full-time in campus ministry for six years, including two seminary summer sessions through Gordon-Conwell and Regent College.  Bob holds an undergraduate Computer/Business Degree from Furman University.
Bob enjoys travel, photography, and sharing wonderful meals with friends.  He loves skiing and the opportunity to be in beautiful mountains.
Joel Dennis
Joel has been involved with Cross Ministry Group since September 2011. He enjoys staffing weekends and helping with trainings for the ministry.  In the marketplace he is the general manager for an automotive reconditioning company in the Denver Metro area. Joel earned an associates degree in biblical studies and is on the preaching team at his local church. When he's not helping at church or Cross Ministry Group you will find him helping in the many areas needed to raise his 12 kids with his wife Alicia.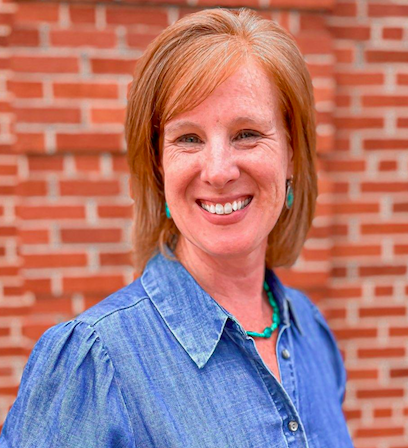 Kristyn Bray
Kristyn comes with over 20 years of leadership experience in the non-profit educational world. She is a tender-hearted strong leader and visionary. Kristyn and husband Geoffrey have four children and welcomed their first grandchild this year. They live in Fort Worth, Texas where they serve with Mosaic Fort Worth and Kristyn is founder and Principal for Mosaic Academy. She says, "my life, family and our church community have been deeply changed by the work of the ministry."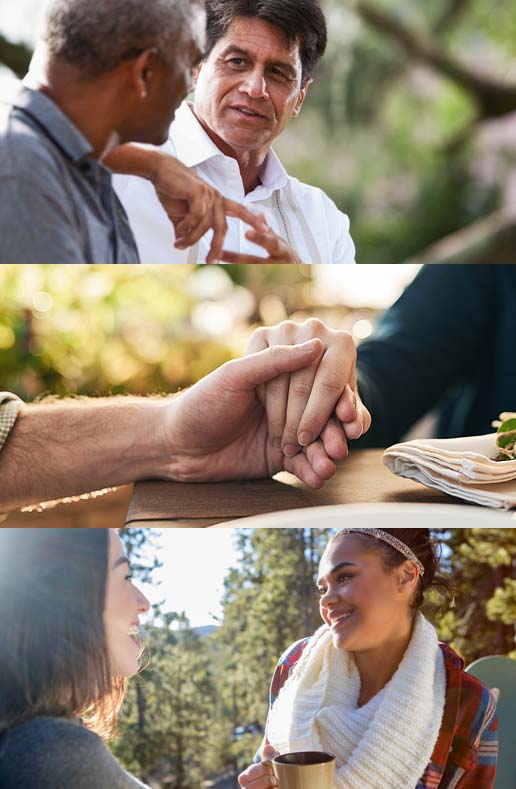 TESTIMONIALS
I attended Women at the Cross in April of 2012. I was living in a shell, hiding from everyone and everything, including God. I came home from that weekend with answers about who I am to God, ways to identify the lies I was telling myself and believing about myself and tools to help heal some of the relationships within my family. I am often amazed at the transformation that has taken place in me over the last three years.
— Jessica, Orlando
READ MORE TESTIMONIALS OF LIFE-CHANGE AT CROSS MINISTRY RETREATS
TESTIMONIALS
I attended Women at the Cross in April of 2012. I was living in a shell, hiding from everyone and everything, including God. I came home from that weekend with answers about who I am to God, ways to identify the lies I was telling myself and believing about myself and tools to help heal some of the relationships within my family. I am often amazed at the transformation that has taken place in me over the last three years.
— Jessica, Orlando
READ MORE